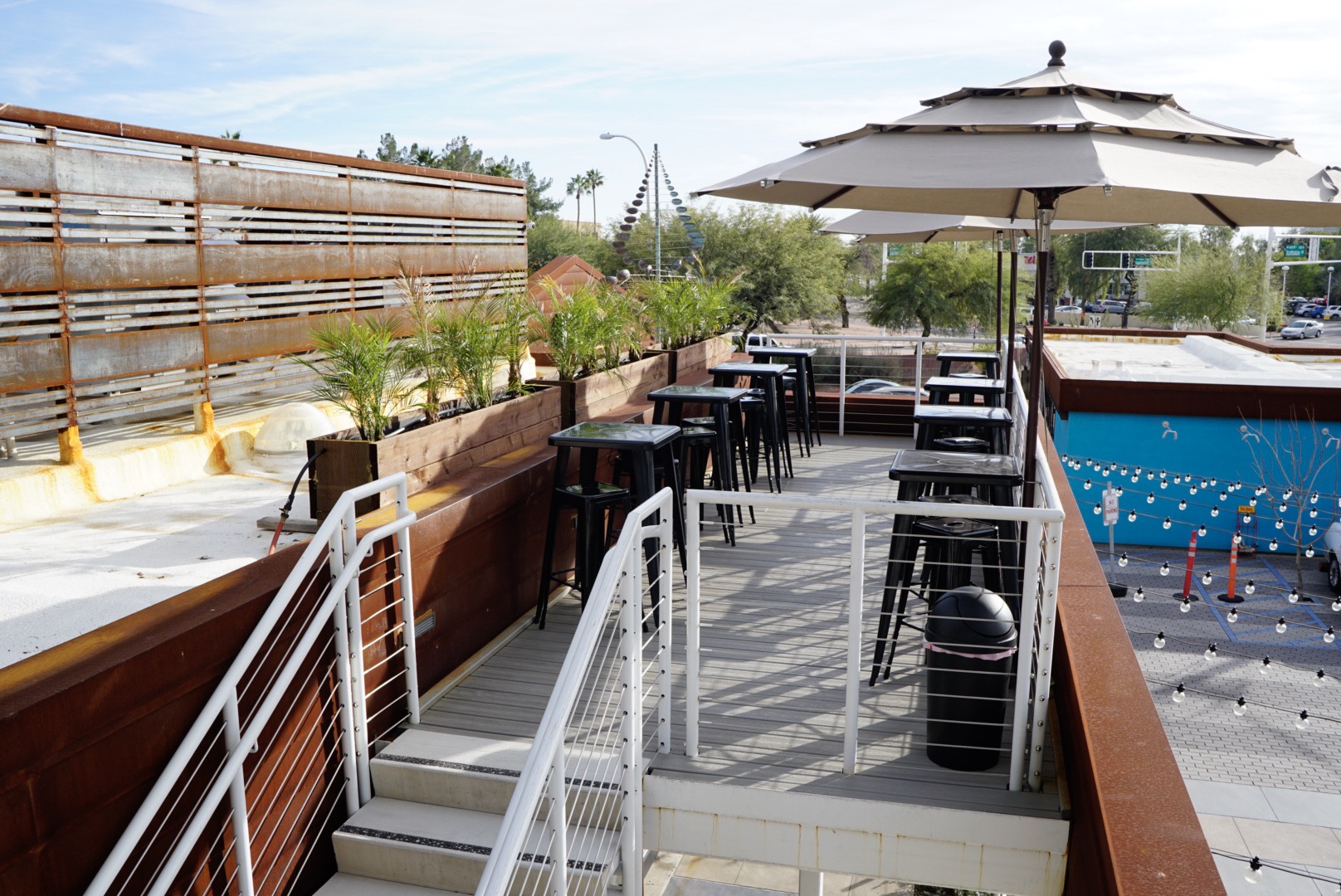 The Balcony
$100 per hour. Pay-as-you-go Beer. (30 person limit*).
Request up to 4 of our beers to be on tap. (5 days before your event.)

2 hour minimum upfront payment. Non-refundable. (This assures your booking).

20% Gratuity added to final beer bill.

20% Service fee, only if you are bringing/catering in food.


(*The Balcony has 24 seats, but can accommodate up to 35 people).